State-owned Enterprises
After years of state capture, corruption and mismanagement, we are working to ensure that all SOEs are able to fulfil their developmental mandate and be financially sustainable.
President Cyril Ramaphosa, SONA 2020
We are repurposing our state-owned enterprises (SOEs) to support growth. We will undertake a process of rationalisation of SOEs to ensure that they serve strategic economic or developmental purposes.
South African Airways (SAA)
SAA's business rescue practitioners will soon unveil their plans for restructuring the airline. In the interests of South Africa's aviation industry and our economy, it is essential that a future restructured airline is commercially and operationally sustainable and is not dependent on further government funding.
Passenger Rail Agency of South Africa (PRASA)
Fixing commuter rail by modernising PRASA's network is vital to the economy. It is also crucial for the quality of life of our people and the million or more commuters who rely on this network each day.
Work is underway to upgrade key rail lines, as well as stations, parkways, signalling systems and overhead electrical tractions.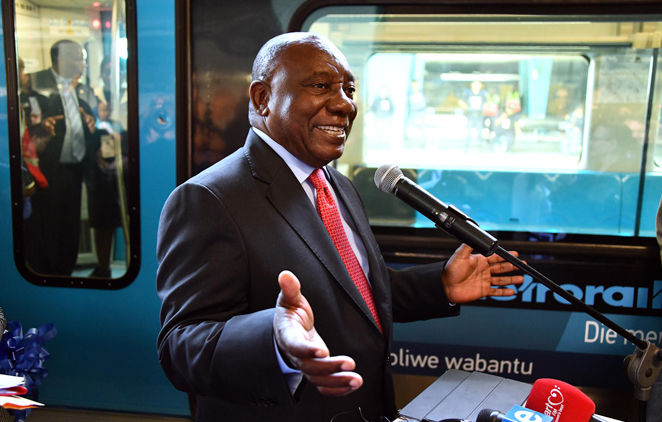 Image: GCIS
President Cyril Ramaphosa launching PRASA's new trains at Cape Town Train Station.
The Central Line in the Western Cape and the Mabopane Line in Pretoria are undergoing essential refurbishments. We are investing R1.4 billion in each of these lines to provide a safe, reliable and affordable service.
Ports
During the course of this year, we will undertake a fundamental overhaul of the Durban port – the third largest container terminal in the Southern Hemisphere – to reduce delays and costs.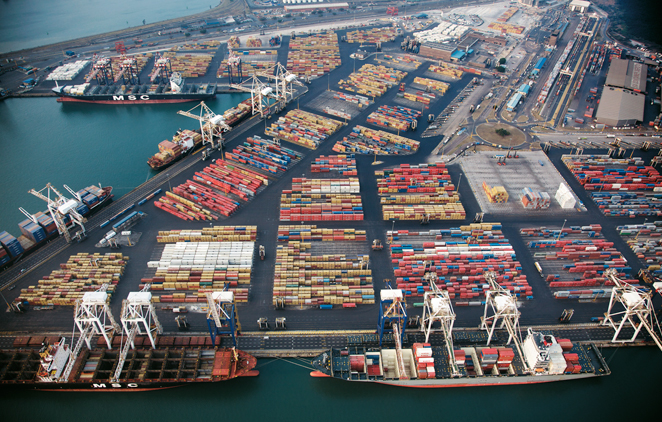 Image credit: Media Club
A "fundamental overhaul" at the Durban Port will address congestion and inefficiencies.