Health
A fundamental condition for growth and development is a healthy and productive population, with access to quality, affordable health care.
President Cyril Ramaphosa, SONA 2020
Guaranteeing quality health care for all South Africans and addressing the immediate challenges in the public health sector is government's central priority.
Health remains one of main items in the National Budget, with a total allocation of R229.7 billion in 2020/21.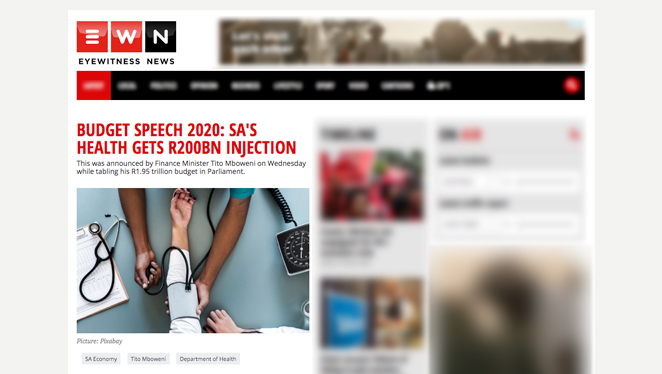 Image Credit: Pixabay
National Health Insurance
The Portfolio Committee on Health has successfully concluded the first phase of public participation on the National Health Insurance (NHI) Bill. This phase included extensive public hearings in all the nine provinces of the country. 
The majority of participants pronounced their support for the Bill, especially because of its great potential to enhance healthcare for the poor.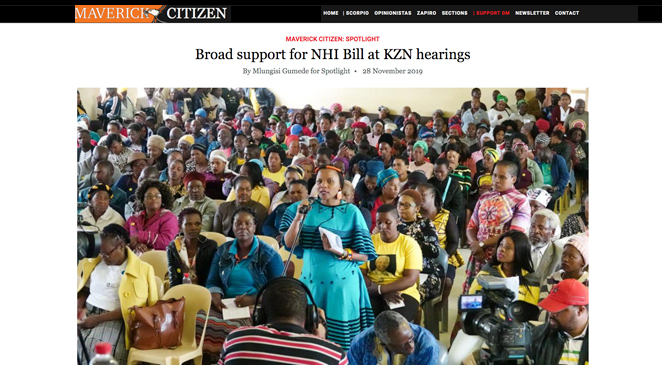 Image Credit: Zwelethemba Kostile/ParliamentRSA
Click here to read the full story
The Health Committee listens to comments from the public during the KwaZulu-Natal leg of its public hearings on the National Health Insurance Bill.
Government is now putting mechanisms in place to implement the NHI in an incremental fashion, with the aim to cover the whole country by 2025. Treasury has reprioritised R55.6 million to the Department of Health to increase its implementation capacity.
In preparation for NHI, more than 44 million people have already been registered at over 3,000 clinics in the electronic Health Patient Registration System, and this system is now being implemented in hospitals.
Presidential Working Group on Disability
The Presidential Working Group on Disability has been advising government on measures to advance the empowerment of persons with disabilities and ensure they benefit from government policies and activities, including employment opportunities.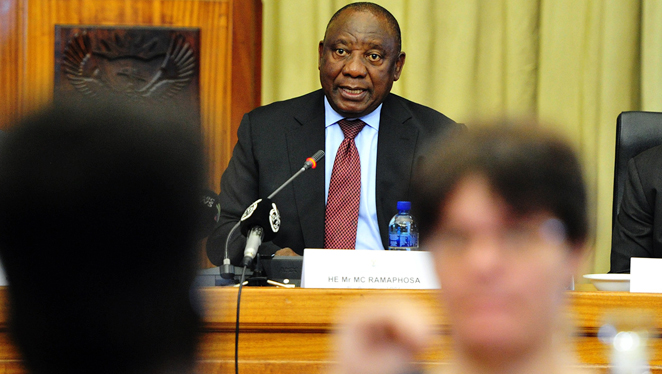 Image: GCIS
President Cyril Ramaphosa chairs a meeting of the Presidential Working Group on Disability at the Union Buildings in Pretoria.
South African sign language is set to become the country's 12th official language following recommendations by the Parliamentary Constitutional Review Committee, and its recognition as a home language by the Department of Basic Education.
I'm so happy to see South African Sign Language (SASL) is about to be recognized as the 12th official language in South Africa. https://t.co/I6NhukA30A

— Erikson Young (@EriksonYoung) February 15, 2020