"Let us get to work.
Let us rebuild our country.
And let us leave no one behind."
President Cyril Ramaphosa
Watch SONA 2022 in under 10 Minutes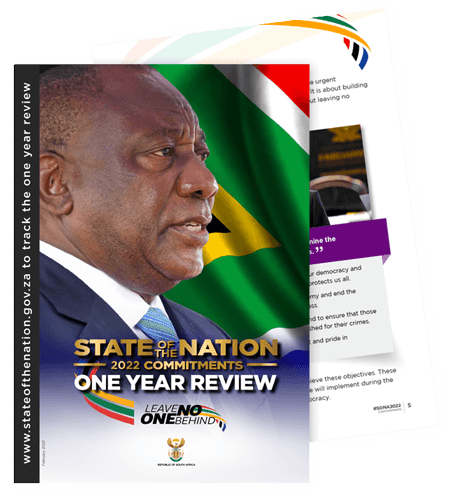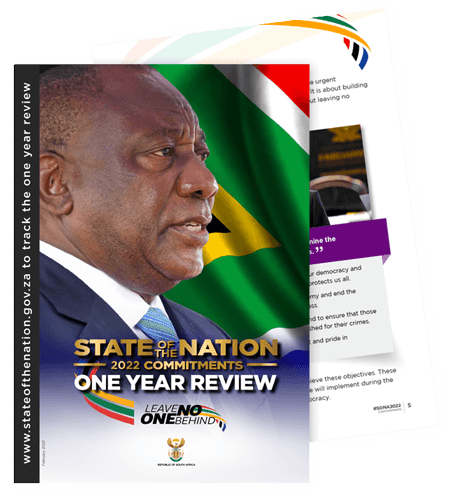 Track the progress on delivery of the SONA commitments
Government continues to make progress in delivering on the SONA commitments. This handy booklet will be updated regularly to reflect the status of the commitments.
View All Commitments
Download the Booklet
SONA 2022 HIGHLIGHTS
The State of the Nation Address in February 2022 identified bold, decisive actions to address the urgent challenges that our country faces. It was about building a new consensus to take South Africa forward. And it was about leaving no one behind. These highlights provide an overview of the concrete and measurable actions taken by government over the last year to restore the promise of our democracy.