Eradicate Gender-based Violence
The nation has been galvanised – across communities, government, civil society, religious groupings, the judiciary and parliament – to end the crisis of violence perpetrated by men against women.
President Cyril Ramaphosa, SONA 2020
Through building social compacts with civil society and the private sector, we are committed to ridding our country of gender-based violence and femicide.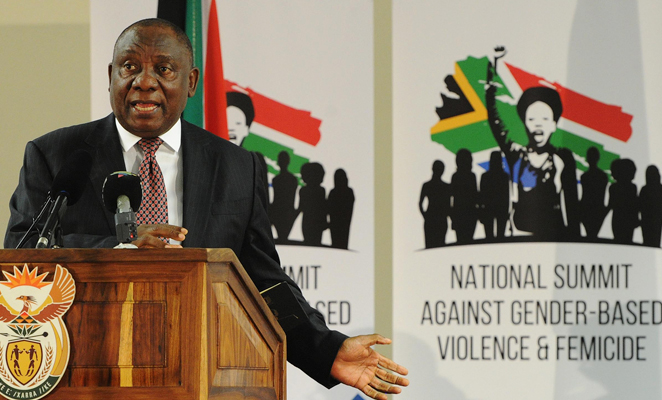 Image: GCIS
President Cyril Ramaphosa delivering the keynote address at the National Gender-based Violence and Femicide Summit.
The Emergency Action Plan on GBVF, which was announced at a special joint sitting of Parliament in October last year, is now being implemented. It focuses on strengthening the criminal justice system, enhancing the legal and policy framework around GBVF issues, ensuring adequate care, support and healing for survivors of violence, and strengthening the economic power of women in the country.
The responsible government departments have together reprioritised R1.6 billion until the end of the current financial year for the plan to be resourced and implemented.
Progress has been made in a number of key areas, including key legal reforms:
The Domestic Violence Act will be amended to better protect victims in violent domestic relationships.
The Sexual Offences Act will be amended to broaden the categories of sex offenders whose names must be included in the National Register for Sex Offenders.
New legislation will be introduced to tighten bail and sentencing conditions in cases that involve gender-based violence.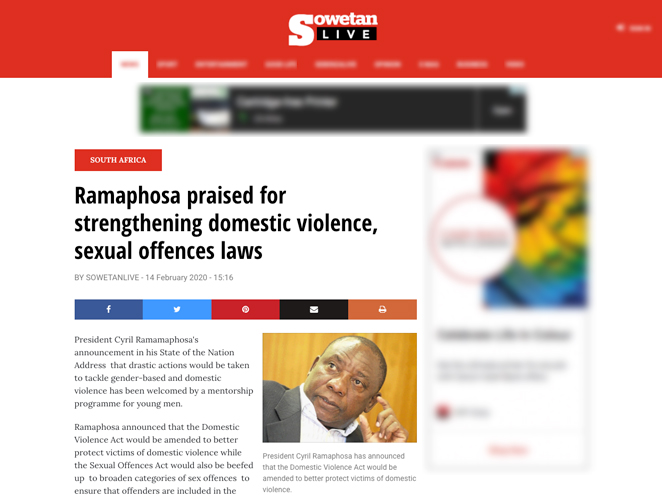 Sowetan LIVE