SONA 2018 Commitments and Achievements
We are committed to delivering on the promises made in the 2018 State of the Nation Address. There is still much work to be done, but we have made important progress. Last year, President Cyril Ramaphosa pledged to transform the mining sector so it can play an essential role in growing South Africa's economy and future. On Day 224 post-SONA, we took a crucial step towards that goal.
This year, we will intensify engagements with all stakeholders on the Mining Charter to ensure that it is truly an effective instrument to sustainably transform the face of mining in South Africa. By working together, in a genuine partnership, underscored by trust and a shared vision, I am certain we will be able to resolve the current impasse and agree on a Charter that both accelerates transformation and grows this vital sector of our economy.
Day 224
The new Mining Charter is finalised after extensive consultation with industry, unions and communities.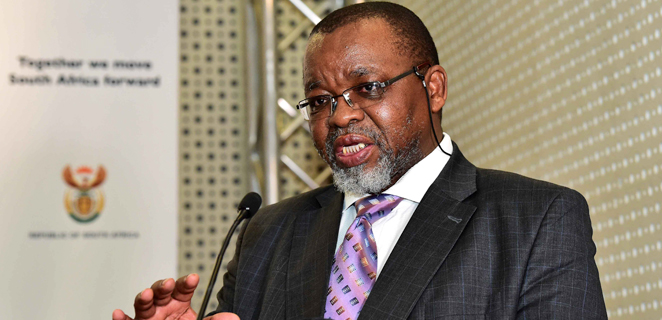 GovernmentZA/Flickr
Minister Gwede Mantashe briefs media on the gazetting of the Mining Charter.
The Mining Charter 3, gazetted in September last year, is crucial for transforming the mining industry, stimulating investment and paving the way towards sustainable growth. South Africa's mining sector must play an important role in helping us to reach our goals of eliminating poverty, reducing inequality and creating jobs.
The finalisation of the charter, and the regulatory certainty this provides, was broadly welcomed by industry and various stakeholders.
The Minerals Council considers this charter to represent a policy instrument that provides a clear and durable framework for securing a transformed industry with meaningful broad-based economic empowerment within which the critical goals of growth and competitiveness can realistically be achieved. Minerals Council South Africa