Growing the economy and jobs
Government's biggest immediate priority is to ensure that South Africa emerges from the pandemic with an economy that creates more jobs and provides more opportunities for those who have been excluded, especially women and young people.
Our intent is to leave no one behind.
The Economic Reconstruction and Recovery Plan set out by President Cyril Ramaphosa in 2020 is our roadmap for achieving that goal. Under this plan, a broad range of programmes and policies have been put in place to support the growth of small businesses, develop infrastructure for faster economic growth, encourage investment from inside and outside of South Africa, and more.
These measures will enable businesses to grow and create jobs alongside expanded public employment and social protection.
We have laid a firm foundation based on the commitments we made for faster growth through our investment drive, economic reforms, public employment programmes and an expanding infrastructure programme.
President Cyril Ramaphosa
SONA 2023 HIGHLIGHTS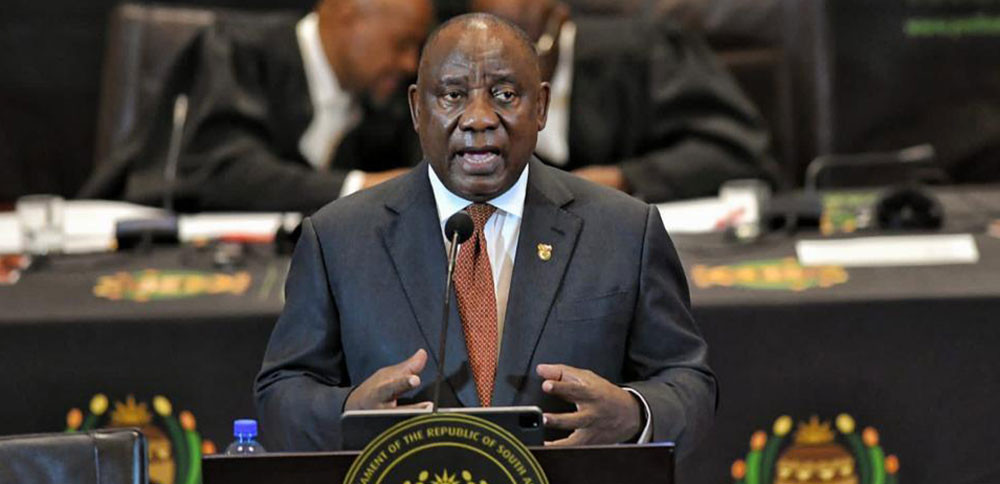 A national state of disaster is in effect to respond to the energy crisis.
The new Minister of Electricity in the Presidency, Dr Kgosientsho Ramokgopa, will work with the Eskom board and management towards ending load shedding.
Amendments to the Electricity Regulation Bill, allowing private developers to generate electricity, have been submitted to Parliament.
The Industrial Development Corporation will invest close to R9 billion in women–led businesses.
Amendments to the Businesses Act will be finalised to drive regulatory reforms that enable growth in the small business and informal sector.
The Small Enterprise Finance Agency aims to provide R1.4 billion in financing to over 90 000 entrepreneurs. 
A partnership with the SA SME Fund will establish a R10 billion fund to support the growth of small- to medium-sized businesses.
The fifth South Africa Investment Conference was held on 13 April 2023.
The completion of the spectrum auction has unlocked new investment and contributed R14 billion to the fiscus.
PRASA has now reopened 13 commuter rail lines.
Private-public partnerships will be finalised at the ports of Durban and Ngqura this year.
Regulatory processes are being streamlined so that the cannabis and hemp industry can grow.
Progress to increase worker ownership in the economy has resulted in over 400 000 workers holding shares in the firms they work for. 
The National Skills Fund will provide R800 million for skills training in the digital and technology sector.
A new cohort of 150 000 school assistants started work at more than 22 000 schools since January.
Over 45 000 young people have been placed in the current phase of the National Youth Service.
Progress on SONA 2022 commitments
Created 1 098 304 employment and livelihood support opportunities through the Presidential Employment Stimulus
Provided the opportunity for 150 000 young people to work as school assistants in 22 000 schools nationwide
Supported over 140 000 small-scale farmers supported to expand production
Increased investments in Special Economic Zones in one year from R18 billion to R22 billion
Launched the Hydrogen Society Roadmap on 12 February 2022
Finalised auction of high-demand broadband spectrum, enabling lower data costs and a significant expansion of broadband access
Provided 25 000 opportunities in environmental management and rehabilitation
Invested around R15 billion in black industrialist businesses
Over 51 000 participants have been employed by 28 implementing partners in the current phase of the Social Employment Fund
10 000 young people have been recruited for the digitisation of the Dept of Home Affairs' paper records