Corruption in public procurement
Government and state-owned enterprises need to purchase goods and services in order to carry out their duties and responsibilities. This process of public procurement must be effective and corruption-free in order to drive economic growth and development.
Government is working to:
Ensure more transparency with procurement so that taxpayers know what their money is being spent on
Uncover unlawful activities in procurement and take strong action against those responsible
The details of all COVID-related and flood disaster procurement contracts have been published online, setting a precedent for transparency in public procurement.
An SIU Special Tribunal has been appointed to expedite civil claims against corrupt individuals and the recovery of stolen funds. Since its establishment, it has recovered over R8.6 billion.
The Special Investigating Unit (SIU) has completed an 18-month investigation into COVID-19 procurement in all sectors of government. The investigation demonstrates our determination to root out corruption and deal with those responsible for misusing and stealing resources meant to benefit the public.
A comprehensive report of the findings has been released, which lists the names of those implicated and investigated.
SIU COVID-19 report at a glance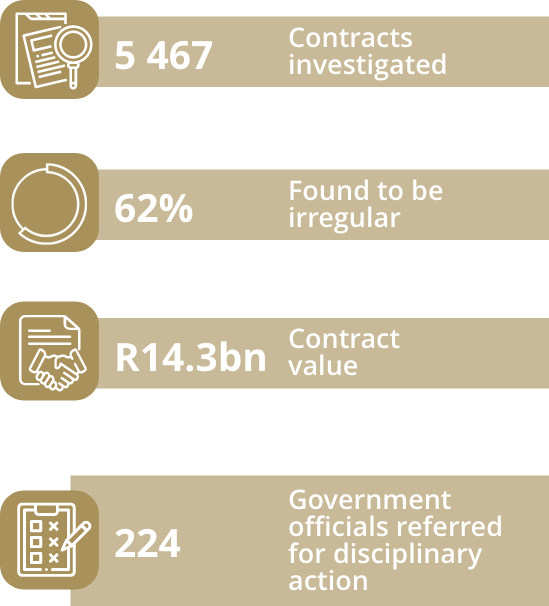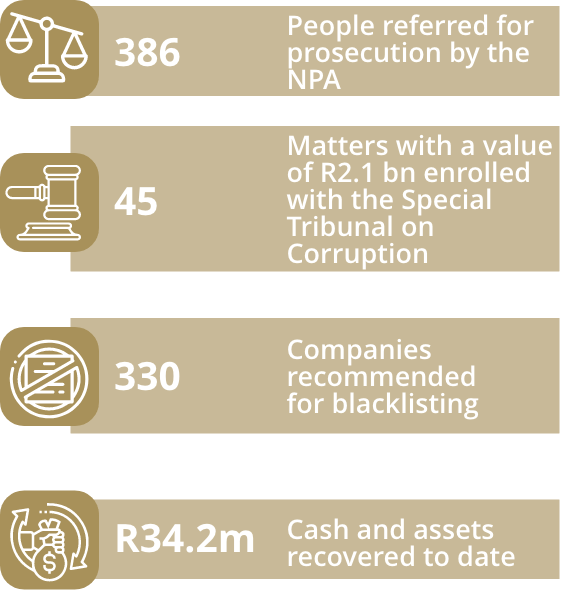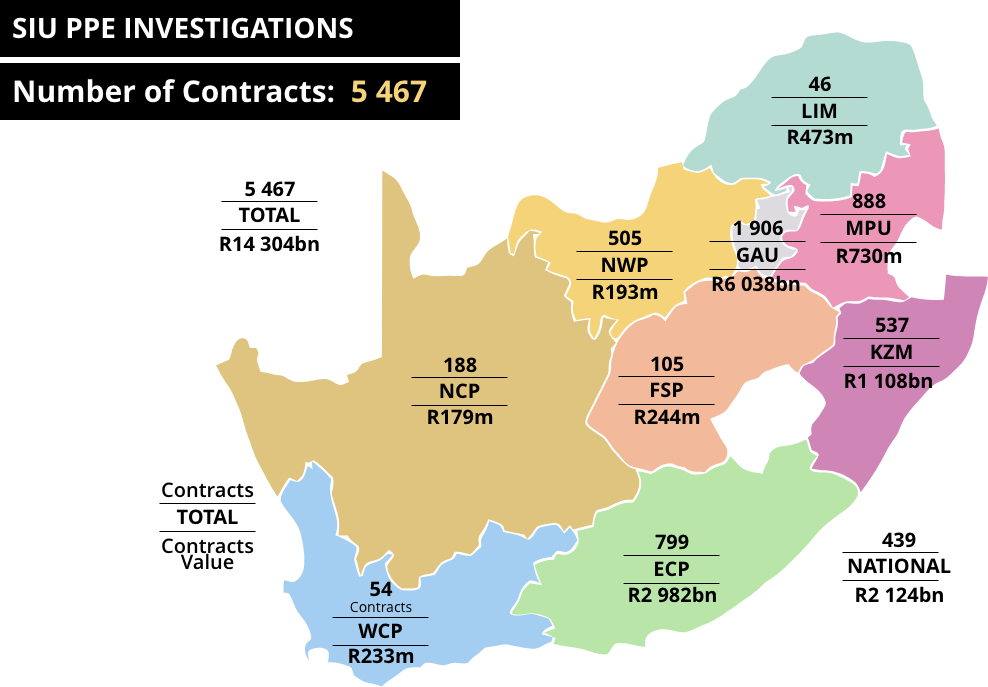 National Anti-Corruption Hotline
National Anti-Corruption Hotline (NACH) STATISTICS 2020/2021

61 490
Incoming calls to the NACH

872
Case reports generated

800K
Recovered via complaints referred for investigation

If you suspect corruption, fraud, theft or other wrongdoing in the public service – report it!
0800 43 43 73