Commitments
Track the implementation of the 2023 SONA commitments
Follow the implementation of the SONA 2023 commitments through this online dashboard.
View all the commitments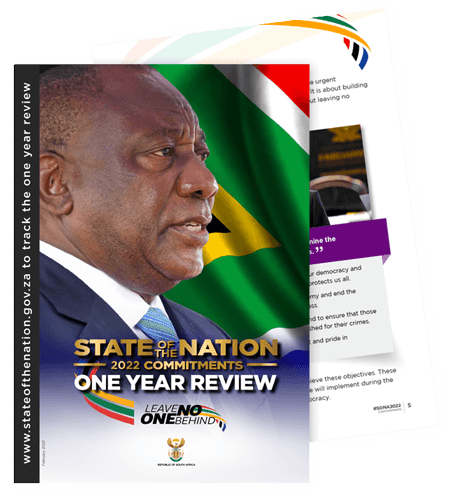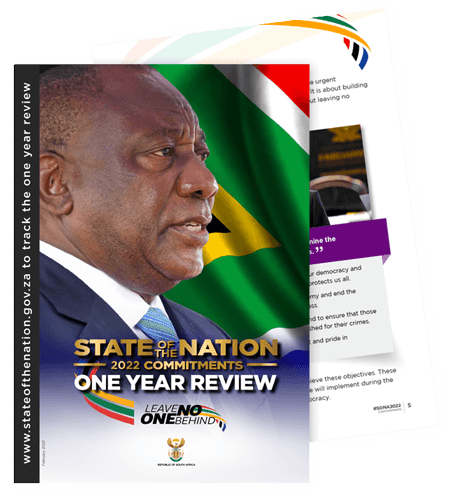 Download the 2022 SONA Commitments
A one-year review of the implementation of the 2022 SONA commitments.
Click here to download
From the Desk of the President
Stay informed with a weekly update from President Cyril Ramaphosa on issues of the day and the work government is doing to rebuild our country. Subscribe to the president's newsletter below.
Read the latest newsletter
EXPLORE THE SONA PRIORITIES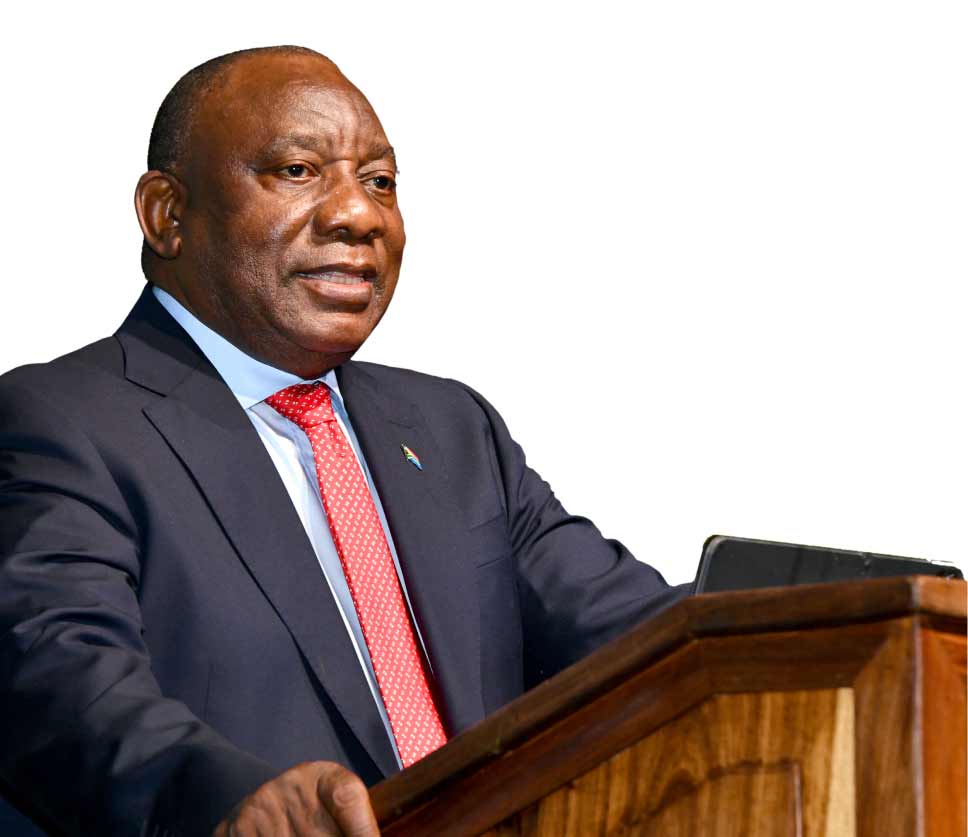 "Let us get to work.
Let us rebuild our country.
And let us leave no one behind."
President Cyril Ramaphosa
Read more about government's ongoing projects